Accessible Heritage Sites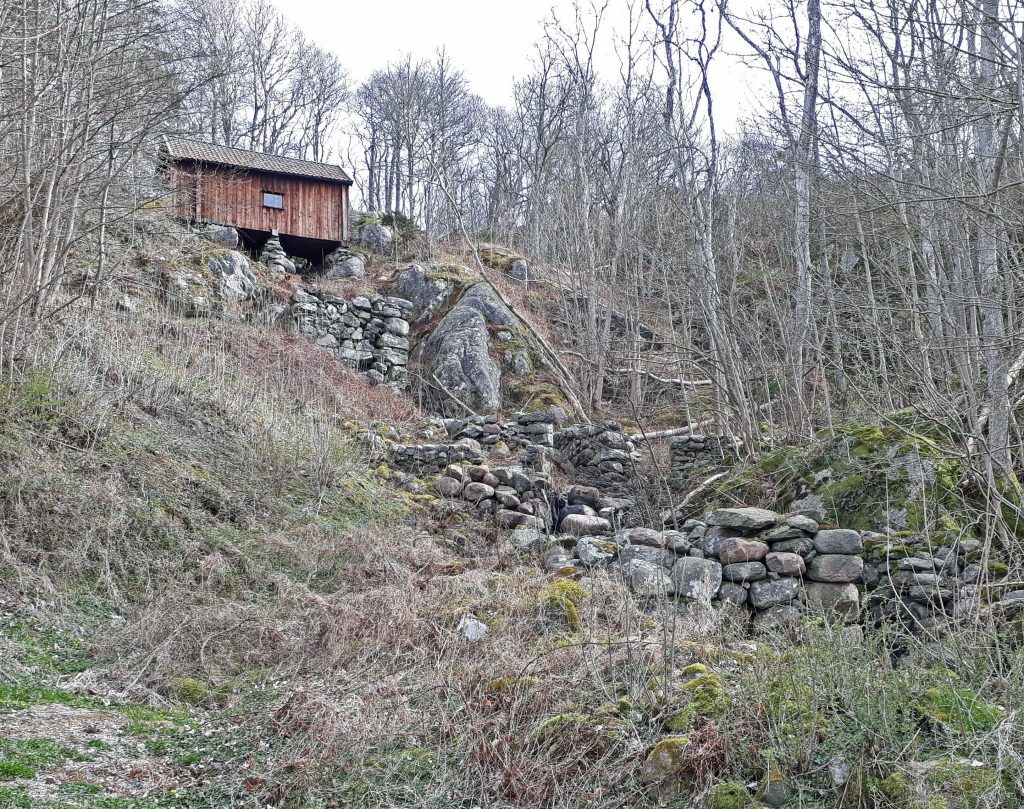 Heritage sites throughout the countryside are in principle accessible for everybody. But in reality, this is not always the case. Sometimes it is not possible for you to get there; sometimes you need specific information about what the site looks like and conditions at the site. Bohuslän's Museum is now developing digital site information. The aim is to give visitors the opportunity to see the heritage site in the landscape without actually being there, to add to your experience of the site or as part of your preparations for a visit.   
Different ways of visiting the site
Using digital media and technology, we can increase the accessibility to heritage sites in the countryside for everybody no matter how mobile you are, your age, or wherever you are in the world. Over a period of three years we are developing our digital accessibility; we will be presenting 40 heritage sites ranging in time from prehistory to modern times. We will show the specific characteristics and conditions of each site.  The experience of the site is enhanced by films, filmed guided tours, audio information, music, text and pictures. The information is based on evaluated and reliable sources and is focused on being topical.
Is the site accessible for me?
For many people, it is important to have accurate knowledge prior to the visit of how accessible a site is. Is there a parking place for people with disabilities? How long is the path? Is it stony? To be able to provide the right information, Bohuslän's Museum cooperates with the County Accessibility Database (TD). To start with, the accessibility of 25 heritage sites will be surveyed. The purpose is to provide relevant information enabling visitors to decide whether the site is possible to visit, and to help the planning of a visit. The information can be reached through the TD accessibility database: Tillgänglighetsdatabasen, https://www.t-d.se or via the direct links below. From the beginning of next year, this and other site information will be possible to reach via the website of Bohuslän's Museum.
Extensive cooperation
This is one example of cooperation along with several others, all part of the work of developing digital information of heritage sites in Bohuslän. At the museum, we are adding facts about the sites. Local history societies contribute with their knowledge of the places. The association Utopia share their expert knowledge on accessibility and inaccessibility. Teachers and pupils help us to make the information instructive and appealing to children and young people. Of course, we also work with various digital experts.
A question of rights
Accessibility is a right. We hope that this work will contribute to make it possible for more people to experience cultural heritage sites in the landscape either through a digital device or physically in real life. Our aim is simply to provide more equal access to west Swedish cultural heritage: prehistoric burial sites, ruins of castles, old mills, rock carvings, traditional coastal communities etc. etc.
Information panels are in place at most of the heritage sites. Towards the end of 2020, we are planning to publish more detailed information on the museum's website about all the sites. Parking facilities at heritage sites are of a simpler kind. For those who need special parking facilities, please check information at TD accessibility database.
Links to TD-surveyed heritage sites; the list will gradually be updated:
Bro skvaltkvarn, Orust: Watermill.  A 200 year old industrial heritage site on western Orust.
Grössbyn, Ucklum, Stenungsund: A site where there was once a medieval church, and a burial site dating from the Iron Age
Idefjordsvallen i Krokstrand, Strömstad: A sports arena from the first half of the twentieth century, with reminiscences of both the stone industry and politics
Håby-Torp gravfält, Munkedal: An Iron Age burial site with a large number of burials on both sides of the road.
Ragnhildsholmen, Kungälv: Ruins of a medieval castle alongside River Nordre Älv 
Vrångstad kulturmiljö, Tanum: An area with burials from several prehistoric periods 
Pilane gravfält, Tjörn: A burial site dating from the Iron Age in an interesting environment 
Backa hällristningar, Lysekil, A number of rocks with rock carvings along a short stretch of a road
Hagadösen och Lunneslätts gånggrift, Orust. Megalithic graves. Well-preserved graves from the late Stone Age
Hogastenen, Orust, Rune stone and burial site from the Iron Age 
Blomsholm, Strömstad. This is the site of Bohuslän's largest ship setting, barrow and stone circle, along with a well-preserved manor house with surrounding environment, and much more 
Dragmarks kloster, Uddevalla. The ruins of a thirteenth century monastery
 Stenehed, Munkedal. Bohuslän's Stonehenge?
Västra Porten- Stora smällen, Kungälv. More than 160 burials dating from the whole of the Iron Age  
Gullholmen, Orust. A coastal community characterised by fishing and shipping  
Dårskilds högar, Strömstad. Stone circles, barrows and legends  
Ersdalen tomtningar, Hönö, Öckerö. Stone foundations of fishing huts, temporary dwellings, possibly from one of the later herring periods 
Snarsmon, Tanum. Foundations of abandoned dwellings belonging to the travelling people 
Contact
Contact persons at Bohuslän's Museum: Kristina Lindholm, kristina.lindholm@bohuslansmuseum.se and Christina Toreld, christina.toreld@bohuslansmuseum.se
Contact person at the TD accessibility database, Tillgänglighetsdatabasen: Cecilia Nilsson, head of unit, cecilia.v.nilsson@vgregion.se